How To Create High-Quality Online Training Courses Without Breaking The Bank
When creating eLearning courses, you might think that the development process is the most challenging part. However, the hardest part is fitting your training needs and vision for the project with your allotted budget. When all businesses are focused on is cutting expenses, how can you still roll out a high-quality course? In this article, we share 6 tips to reduce eLearning development costs without compromising the quality.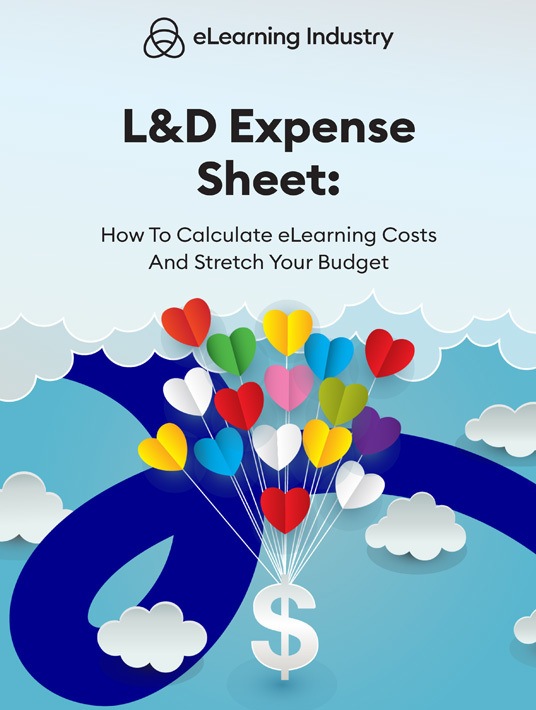 eBook Release
L&D Expense Sheet: How To Calculate eLearning Costs And Stretch Your Budget
All the perks that eLearning brings to the table make it the best way for learners to access and retain information. But how do you set a realistic budget and stick to it?
6 Tips To Reduce eLearning Costs
1. Plan Out Your eLearning Content
Any successful and cost-effective project starts with a well-thought-out plan. Similarly, when you're building an eLearning course, you must work out all the details to avoid unnecessary expenses. Specifically, you must figure out the modules and teaching methods you're going to use, as well as how you're planning to perform knowledge assessments. These details will help you determine your training needs and the tools that best suit them. Remember to opt for lower-complexity modules, as the more interactive a course is, the more it drives up eLearning development costs.
2. Pick The Right Authoring Tool
Authoring tools carry most of the weight when you're creating online courses. They help you create and organize content so that you can distribute it with ease across platforms. However, to reduce eLearning costs, you must be aware of your training needs. You don't want to overpay for an authoring tool that's too advanced for the complexity level of your course. On the other hand, you don't want to discover halfway through that your initial investment is not enough and you need to purchase additional tools. Therefore, examine the plan of your eLearning content and pick an authoring tool that includes all the tools and features necessary to accomplish your goals.
3. Hire Your Own SME
Creating training courses is a demanding task that requires the contribution of Subject Matter Experts. SMEs design content that is suitable for your target audience and ensure course effectiveness by updating it to keep it relevant. Although many businesses use SMEs on an ad-hoc basis, you'll find that employing them full-time is more cost-effective in the long run. This would allow you to use their expertise every step of the way, without worrying about how much it would cost you. At the same time, having an SME as a permanent part of your business allows you to create a large number of training courses, thus maximizing ROI.
4. Outsource When Needed
However, hiring full-time is not the solution for everything. In fact, how much of the process is completed in-house or by a third-party vendor depends on how adept your eLearning development team is. For example, if your employees require extensive training and reskilling to take over content creation, you'll find that outsourcing can reduce eLearning costs more effectively. This way, you can outsource the bulk of the development process and allow your internal team to work on other things, such as course promotion or day-to-day responsibilities. Then, you can use your authoring tool to take care of minor updates or changes.
5. Make Use Of Templates
The great thing about authoring tools is that they come with built-in eLearning templates. Instead of building content from scratch, find templates that fit your overall concept and tweak them to your liking. You can then save and reuse these templates for another course. Naturally, this cuts down significantly on creation hours, saving you time and money. Taking this a step further, you can create a media library that holds not only templates but also videos, images, audio, or logos that you can use as a base for future projects. This way, you're reducing eLearning costs while also ensuring that you're differentiating your content.
6. Keep Your Software Updated
This is a tip that many forget, but it tends to make a great difference in your eLearning development budget. When you invest in an LMS, an authoring tool, or any other software that helps you through the online course development process, it's important to keep them updated. Usually, updates and upgrades are included in the initial price, and they can fix bugs or extend the software's capabilities. If you keep up with updates, all those new features make your tools as good as new. This way, you can put off for quite some time the expenses of switching to an advanced authoring tool and retraining your employees to use it.
Conclusion
Many businesses steer clear from eLearning development because they fear that it is a very expensive project. But the reality is that it can be highly profitable for your business. All it takes to stay within budget is planning thoroughly, hiring the right professionals, and outsourcing when necessary. Do not forget to use available software features to the max. Hopefully, these tips can help you create high-quality courses while reducing eLearning development costs.
Download our eBook L&D Expense Sheet: How To Calculate eLearning Costs And Stretch Your Budget to maximize your resources.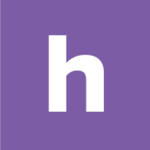 Homebase
Make work easier. Running a small business has never been harder. Homebase helps with free tools to track time and manage your team.