After more than four generations of growing onions in the arid landscape of west Texas, Bruce Frasier, head of Dixondale, knows a thing or two about growing a perfect onion.
"The best thing a farmer can put on his crop is his shadow," says Frasier. That 's right: Time spent in the field, hands-on with the crop, working directly with the laborers is the crux of their success.
From seed to home
The Carrizo Springs-based farm was founded in 1913 (the same year the National Onion Association was founded) by John Mabson McClendon and his 14-year-old son, Earl.
Cabbage and onions were the focus of the early days, and the farm eventually grew to include cauliflower, carrots and cantaloupe. Frasier said that since earl, the business has passed down to sons-in-law in order to keep the farm in the family. Earl brought Wallace Martin, his daughter Sissy's husband, into farm leadership in 1948, and Martin brought Frasier (who is a West Point military academy graduate and married Martin's daughter Jeanie) into the farming business in the 1980s, when Frasier and Jeanie were expecting their first child together.
Today, the Frasiers are proud to be the fourth generation of family ownership in Dixondale Farms.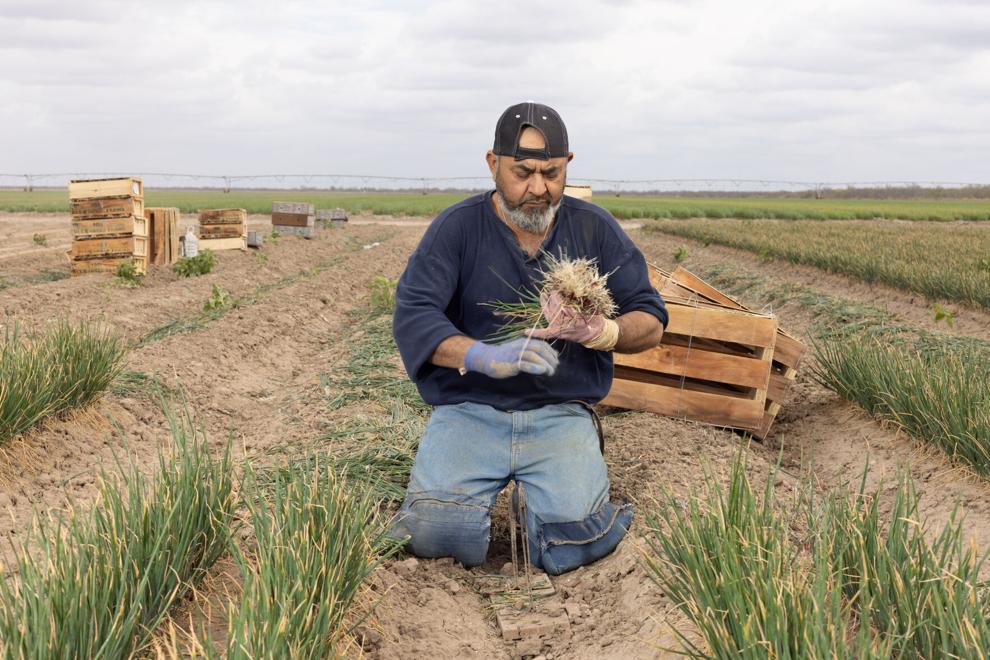 The primary focus of Dixondale Farms is onion "sets," also called starts of bulbs, which are small onions grown from seed, then sold as transplants to other farms and home gardeners. Farming for four generations is no small feat, especially since some major weather events have had farmers contend with over the decades, including a major freeze across the southern US in 1985 that severely impacted the region's onion growers and that season's crops. (Dixondale fared better than others that year and worked to distribute what they had to longtime customers, helping the onion industry get back on their feet.)
What is the key to Dixondale's success? Location, location, location! Onions grow well in the loose, sandy loam of Texas and because the sets are harvested early in the growing season, it allows the farm to shift to cantaloupes in the summer months, keeping the farm in business.
According to the National Onion Association, 6.75 billion pounds of onions are harvested in the US annually, and more than 2,000 acres of prime Texas landscape keeps Dixondale Farms well-positioned to meet this demand. Frasier says Dixondale Farms sells 600 to 800 million onion sets a year, harvesting four to five million plants a day at peak times.
The good with the bad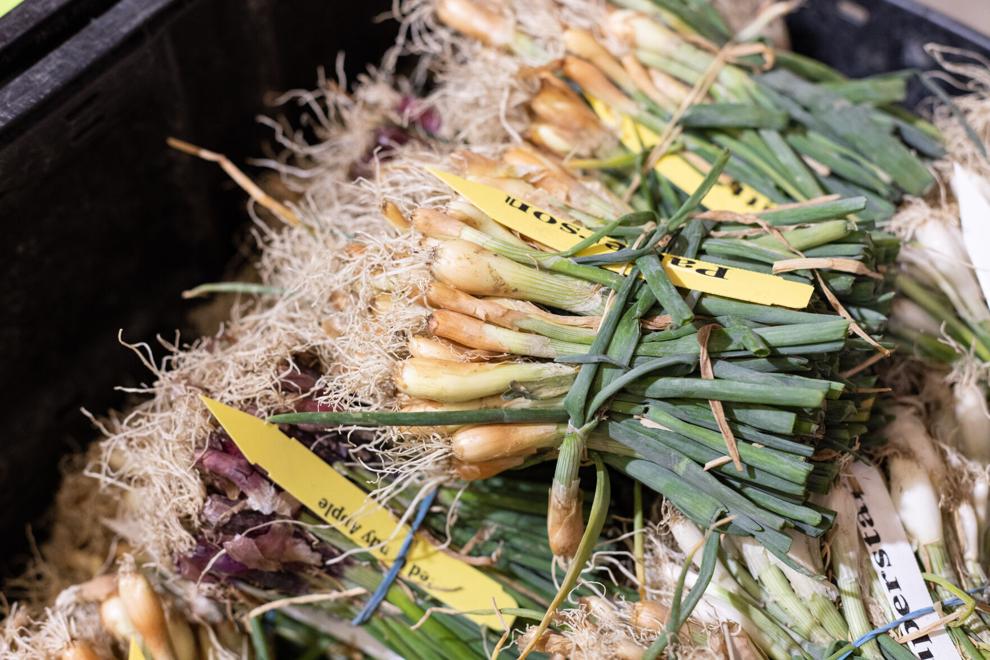 Consider this your official guide to choosing the right onion, including how to prepare it, too.
Having such an important market share of the onion industry is good news for Dixondale Farms, but, as Frasier says, "The bad news is that if something happens to us, we can't get any more product."
"Bad news" has come to Frasier's family many times over the 100-plus years the company has existed. Founder McClendon died just a few short years after starting the farm in 1913, leaving its future on the shoulders of son Earl, who was just 21 years old at the time. Deep freezes lead to total crop failure multiple times in the farm's history. In 1950, the railroad system that produced produce from wholesalers around the country stopped running through Carrizo Springs, and in 1961, third-generation owner Wallace Martin, along with 40 other families from Carrizo Springs, moved to Atlanta for one year. Georgia, as part of their military duties during the Cuban Missile Crisis.
Good news has come to Dixondale Farms as well, shaping the trajectory of the company. In 1990, UPS began servicing Carrizo Springs, which sits about 40 miles from the Mexican border, west of San Antonio. This allowed Dixondale Farms to launch a mail-order catalog service once again to reach home growers directly – the company's first "catalog" was a single sheet of standard letter-sized paper – an area of ​​business that boomed during the World War II thanks. to the "victory gardens" movement, but then suffered the railroad service in Carrizo Springs ended.
New beginnings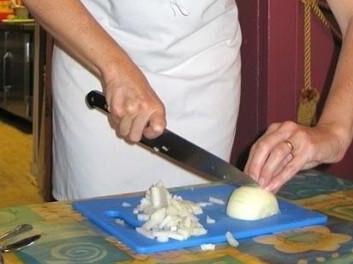 From onion goggles (yes, really) to burning candles, these are the best (and worst) techniques for tear-free onion chopping.
When the COVID-19 pandemic shutdown began in the US in March 2020, many people filled their time at home starting a vegetable garden, both giving them something to do and supplementing their household grocery supplies when the pandemic panic led to the bare shelves. markets. Dixondale Farms received an influx of orders during that period, and Frasier said revenues from home gardening orders grew by as much as 60 percent, totaling about 45,000 new customers.
Dixondale sells a wide variety of onion sets categorized by the region where they are meant to be planted. Onions are separated into short, long and intermediate days (meaning how many hours of sunlight a place gets during the summer growing season. For example: Texas is a short day area, while Maine is a long day area). The farm sends its home-grower customers a series of emails over seven weeks to help them understand onion growing best practices. "I can't guarantee success, but I can guarantee failure if you grow the wrong kind of onion," Frasier said.
That sort of dedication to customers is a hallmark of Dixondale Farms operations, which applies the same level of support to its labor force, too. The Frasiers maintain a strong belief in keeping locals employed and taking care of their neighbors and the community they live in; In return, the community supports the farm and is glad for its presence. Frasier says his wife Jeanie is a "mother figure" to employees and tries to take care of them in their off-farm lives, as well. It all comes down to respect, says Frasier, and when you take care of your customers and employees, they take care of you, too.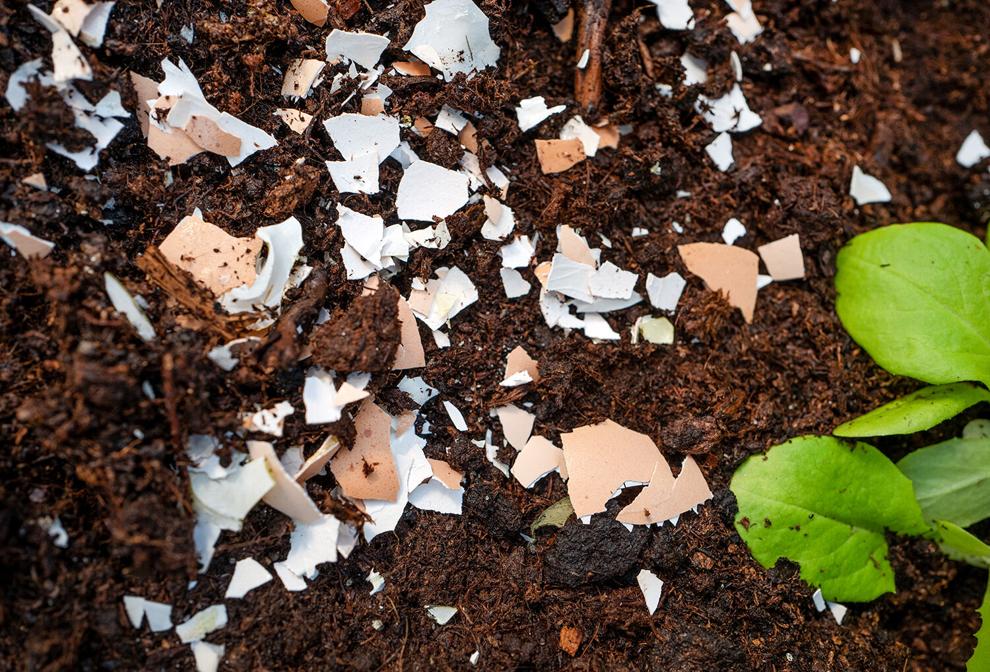 Interested in growing your own veggies? You're not alone.