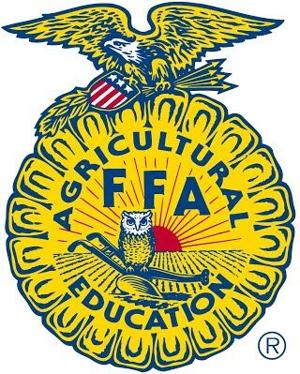 MINNEAPOLIS – The Minnesota FFA Association will recognize 121 students as finalists in various areas of Supervised Agricultural Experiences (SAEs) during its state convention April 24-26. The convention will be held at the Minnesota State Fairgrounds, the University of Minnesota's St. Paul campus and 3M Arena at Mariucci.
The top student in each category will be named during general sessions throughout the three-day event which is expected to draw more than 4,000 FFA student members as well as teachers, supporters and guests.
"These finalists have earned Proficiency Awards in areas that relate to agriculture, and developed skills they can apply to their future careers," said Lavyne Rada, Minnesota FFA program manager. "SAEs are part of the agricultural education program and help them apply academic and career skills within the areas of agriculture, food and natural resources pathways."
An SAE can involve entrepreneurship, placement or internships in a business, research, exploration, service learning or school-based enterprises. In Minnesota there are 47 areas for which awards can be given, including both placement and entrepreneurship projects.
In addition, those who have earned and productively invested at least $ 2000, or worked at least 600 hours, can earn the Minnesota FFA Degree if they also meet a variety of other requirements. Nearly 350 Minnesota students will be recognized with the State FFA Degrees at the convention.
Finalists for the Top Proficiency Awards in each category are as follows:
* Agricultural Communications – Morgan Hoffmann (Sleepy Eye), Samantha Moser (Hills-Beaver Creek)
* Agricultural Education – Ella Fuhr (Redwood Valley), Eric Gunderson (Grand Rapids), Libby Salentine (Crookston)
* Agricultural Mechanics, Design and Fabrication – Jayson Delfs (Edgerton), Patrick Dolan (Tracy Area), Lance Sawatzky (Kerkhoven-Murdock-Sunburg)
* Agricultural Mechanics, Repair & Maintenance – Entrepreneurship – Gina Huhnerkoch (Redwood Valley)
* Agricultural Mechanics, Repair & Maintenance – Placement – Caleb Besmehn (Glencoe-Silver Lake), Caldyn Huper (United South Central), John Smith (Kenyon Wanamingo)
* Agricultural Processing – Dylan Heiderscheidt (Medford), Lydia Rylaarsdam (Edgerton), Katelyn Ruppert (Tracy Area)
* Agricultural Sales – Entrepreneurship – Lainey Brandt (Sibley East), Jana Johnson (Mankato)
* Agricultural Sales – Placement – Madelyn Koep (Heron Lake-Okabena), Kalen McNab (Heron Lake-Okabena), Matthew Schell (Lewiston-Altura)
* Agricultural Services – Jacob Walsh (Kerkhoven-Murdock-Sunburg), Kole Wenner (Maple River), Grace Woitalla (Holdingford)
* Agriscience Research – Animal Systems – Colton Converse (Staples-Motley), Caden Mrazek (Staples-Motley), Allison Olander (Staples-Motley)
* Agriscience Research – Integrated Systems – Katelynn Marquardt (Kerkhoven-Murdock-Sunburg)
* Agriscience Research – Plant Systems – George Cinader (AFSA), Lilyana Wilhelmy (AFSA)
* Beef Production – Entrepreneurship – Mason Grams (Buffalo Lake-Hector-Stewart), Addison Hillman (Brainerd), Taylor Lacek (Russell-Tyler-Ruthton)
* Beef Production – Placement – Landyn Decker (St. Charles), Lillian Dose (Sibley East), Ashley Ulrich (Maple River)
* Dairy Production – Entrepreneurship – Brooke Bauer (Hayfield), Afton Nelson (Glencoe-Silver Lake), Buck Oeltjenbruns (Kenyon-Wanamingo)
* Dairy Production – Placement – Anna Krause (Redwood Valley), Evelyn Scheffler (Kenyon-Wanamingo), Andrew Timm (Southland)
* Diversified Agricultural Production – Adam Hicks (Tracy Area), Daniel Mutschler (United South Central), Mason Stevermer (United South Central)
* Diversified Crop Production – Entrepreneurship – Adam Hicks (Tracy Area), Caldyn Huper (United South Central), Emily Nelson (Pipestone)
* Diversified Crop Production – Placement – Kyle Hagen (Glencoe-Silver Lake), Eric Melberg (Atwater-Cosmos-Grove City), Mason Stevermer (United South Central)
* Diversified Horticulture Production – Ariana Larson (United South Central)
* Diversified Livestock Production – Wyatt Glessing (Howard Lake-Waverly-Winsted), Lynn Larson (Medford), Kera Pikula (Eden Valley-Watkins)
* Environmental Science & Natural Resources Management – Maloree Gartner (Maple River), Cooper Gehrke (Hills-Beaver Creek), Ryan VanPelt (Austin)
* Equine Science – Entrepreneurship – Morgan Delaney (Stillwater), Rylee Erickson (Hancock), Katie VanPelt (Austin)
* Equine Science – Placement – Kadence Caron (Eden Valley-Watkins), Madeline Dubke (Mankato), Eleanor Wehseler (New London-Spicer)
* Fiber and / or Oil Crop Production – Clay Hanson (Crookston), Carter Hartz (Hills-Beaver Creek), Caldyn Huper (United South Central)
* Food Service – Eric Gunderson (Grand Rapids), Olivia Hendren (Silver Bay), Kaitlyn Mathies (Eden Valley-Watkins)
* Forage Production – Aiden Barlau (Howard Lake-Waverly-Winsted), Brooke Converse (Staples-Motley), Caden Yoose (MACCRAY)
* Forest Management and Products – Dylan Heiderscheidt (Medford), Hailey Kimball (Park Rapids)
* Fruit Production – Madelyn Schumacher (Heron Lake-Okabena)
* Goat Production – Grace Bayerl (Howard Lake Waverly Winsted), Matthew Lingbeek (Kerkhoven-Murdock-Sunburg), Anna Ridenour (Triton)
* Grain Production – Caldyn Huper (United South Central), Mason Stevermer (United South Central), Cory Watland (Staples-Motley)
* Landscape Management – Connor Ballman (Goodhue), Jacob Price (Sleepy Eye), Kiera Schultz (United South Central)
* Nursery Operations – Emily Schmiesing (Wabasso), Devin Wieser (United South Central)
* Outdoor Recreation – Autumn Kietzman (Park Rapids), Lillian Neubauer (United South Central), Teagan Swart (Howard Lake-Waverly-Winsted)
* Poultry Production – Adam Johnson (Sleepy Eye), Marin Knott (Tracy Area), Ellen Warren (Howard Lake-Waverly-Winsted)
* Service Learning – Eric Gunderson (Grand Rapids), Ryan Jirik (Rochester)
* Sheep Production – Jonathon Gathje (Eden Valley-Watkins), Lynn Larson (Medford), Wesley Siira (Brandon-Evansville)
* Small Animal Production and Care – Elise Betcher (Glencoe-Silver Lake), Mallorie Hicks (Tracy Area), Annaka Hook (Tracy Area)
* Specialty Animal Production – Ryan Jirik (Rochester), Elisabeth Schmieg (Glencoe-Silver Lake)
* Specialty Crop Production – Ryan Hoven (Ada-Borup West), Saxton Melberg (Buffalo Lake-Hector-Stewart), Ally Stenzel (United South Central)
* Swine Production – Entrepreneurship – Isaac Lendt (Sleepy Eye), Lincoln Ourada (Redwood Valley), Kane Purdy (Alden-Conger)
* Swine Production – Placement – Lauren Dolezal (Redwood Valley), Brynn Lozinski (MACCRAY), Landon Sohre (Maple River)
* Turf Grass Management – Jack Frank (Redwood Valley), Brode Lydick (Redwood Valley), Cole Stencel (Maple River)
* Vegetable Production – Hannah Meyer (United South Central), Halli Poppler (Howard Lake-Waverly-Winsted), Carolyn Remer
* Veterinary Science – Kamryn Beckmann (Heron Lake-Okabena)
* Wildlife Management – Ethan Maras (Morris Area), Katherine Miller (Stillwater), Isaac Palacek (Grand Rapids)
General Chat Chat Lounge