Just in time for this issue celebrating Earth Day, One of our favorite Feast and Field Photographer, Lèzanne Fourie, has headed to the most remote place on Earth, Antarctica, to spend a year working, learning and (of course!) taking photos of this mysterious place.
We reached out to Fourie to get the scoop on why she decided to spend a year in the desolate part of the world where the average temperature is -56 ° F, and fresh food is delivered from New Zealand only during the summer months. (Yes, they can be eaten, dehydrated or frozen for the rest of the year, which is stored in a warehouses.)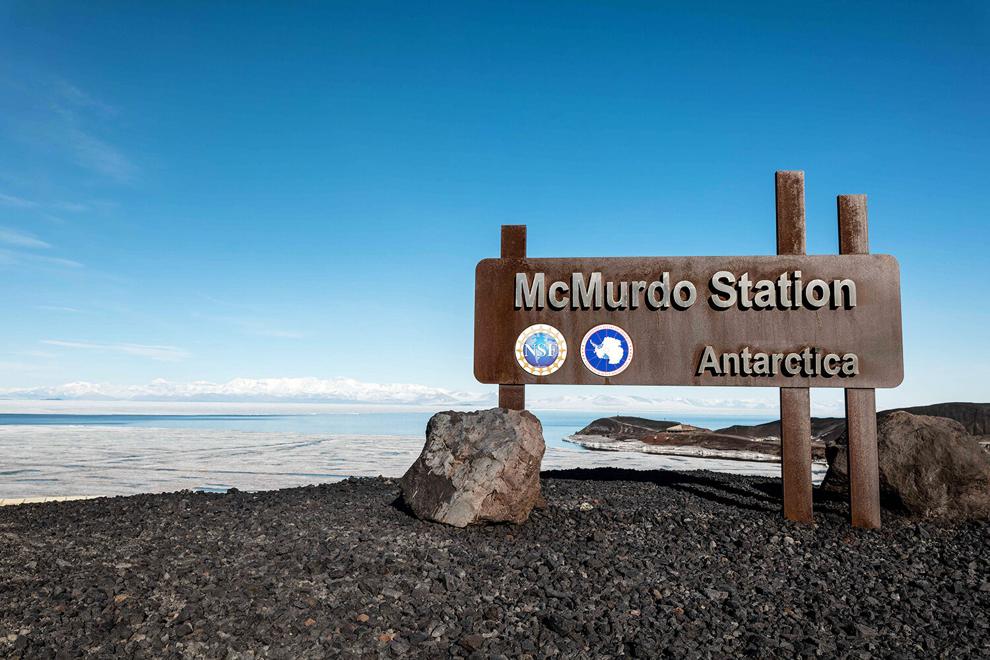 Some other Antarctica facts to consider as we think about our amazing Earth this week:
During the summer months, 5,000 people reside at research stations across Antarctica, which is 1.5 times larger than this number drops to about 1,000 in the winter. However, McMurdo Station where Fourie is located is generally about 1,000 in the summer and about 150 in the winter.
Antarctica holds the record for the lowest measured temperature on Earth, .289.2 ° C (−128.6 ° F).
Most food in Antarctica comes from shipments from the US and New Zealand. There is no food grown at McMurdo Station. However, there is a hydroponic chamber at the South Pole that grows "freshies" for the community there. Supply deliveries to the South Pole are few and far between, and their community is small enough to be supported by the greens grown there during the winter.
Below is an excerpt of our fascinating conversation with Fourie: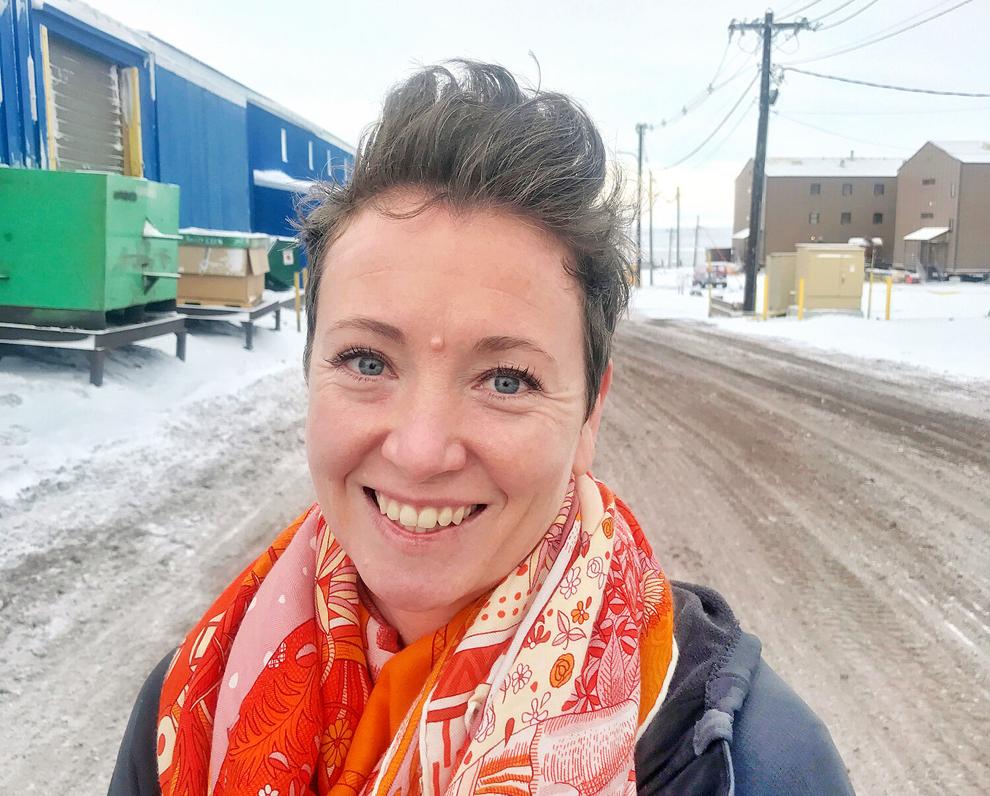 How did you end up in Antarctica?
I have been fascinated by this place for years, and lately the idea of ​​feeding the community that lives and ostensibly thrives here has become a focus for me. People must eat, even in a place where nothing grows. And if they eat in a place where nothing grows, how do they get food? That was the thread that I decided to pull that led me to come down here.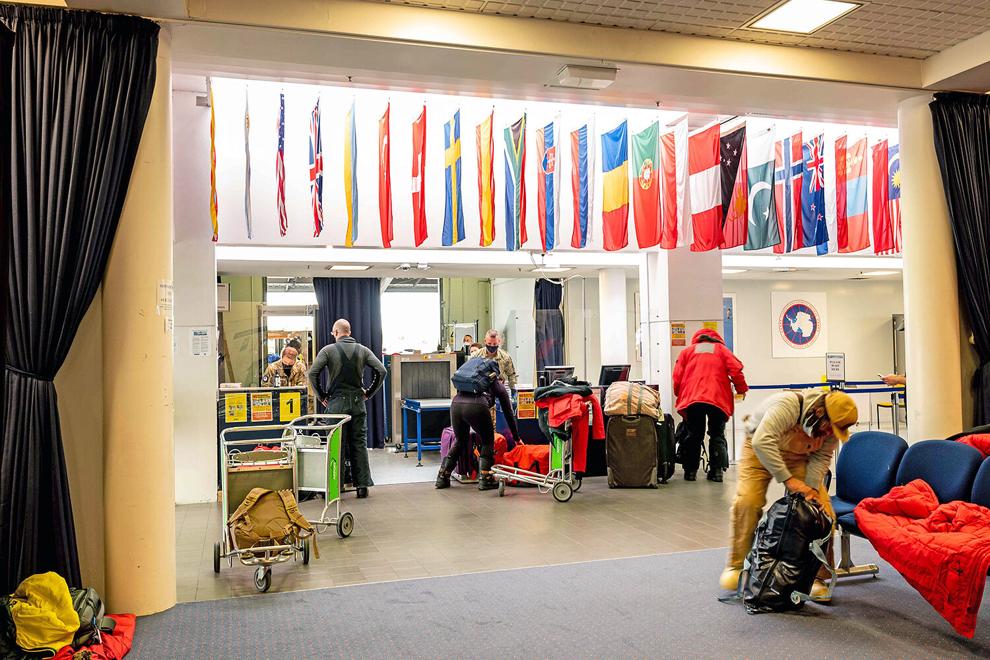 Why did you decide to take this adventure?
I'm curious about how you feed people in a place like this. Nearly all food is shipped here.
Having lived in Hawaii, where 90% of the food is shipped in, and it is still possible to eat local, I thought it would be interesting to see what it looks like when all the food is from somewhere else.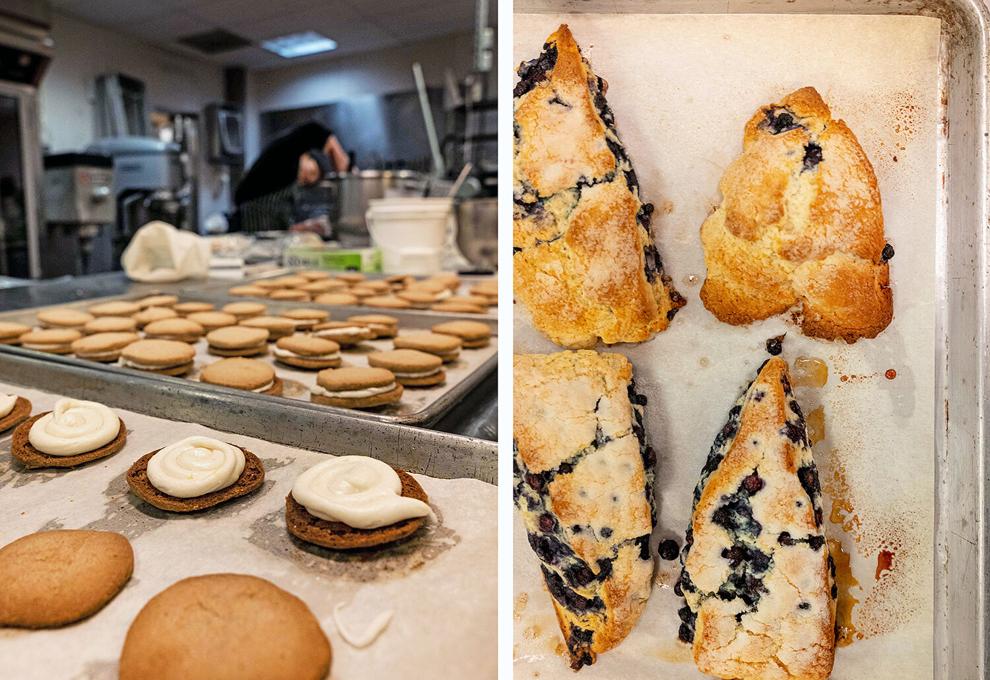 What is your current job? And how did you get it?
When I first arrived, I was in stewarding, meaning I was cleaning the galley and scrubbing pots. But because of current regulations and the pandemic, it has been tough to get personnel down here, so people get moved around when needed. I am now one of the two bakers on base.
We share the responsibility of baking daily continental breakfasts, lunch dessert, dinner dessert and four pastries for Sunday brunch.
A simple online search found me on the Antarctic Support Contract page, which lists several subcontractors and jobs. I applied and here I am!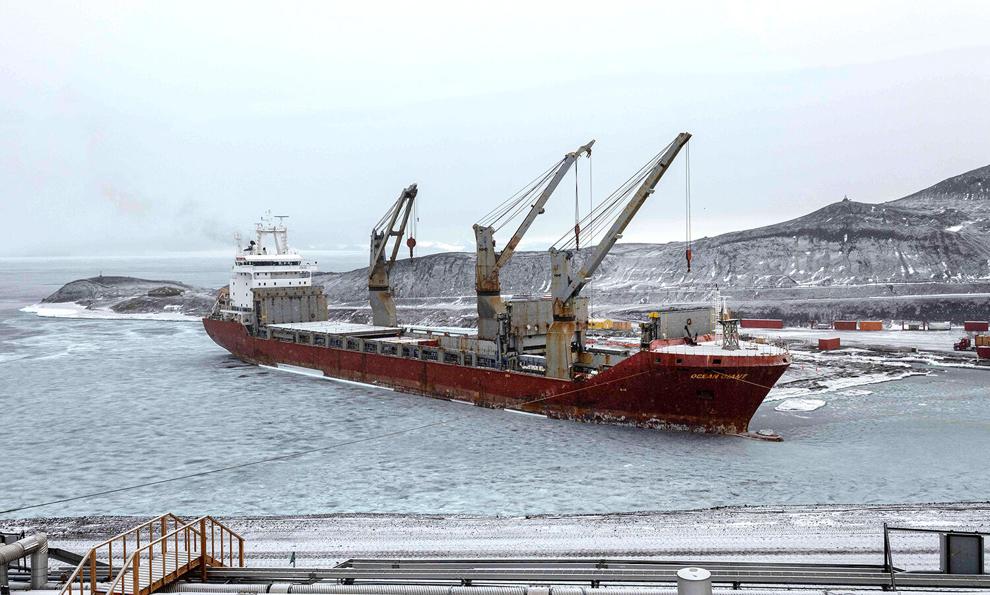 Let's talk food! It's April. What is the current food situation? What do you eat? And how do you get it?
Food usually arrives on a supply vessel that arrives annually in February. This year was a big year, as there had not been a supply vessel for the last two years. Fresh food, or "freshies" as they are called down here, are flown from New Zealand, but we received our last fresh food delivery in March. There is not another scheduled until, I think, August. Otherwise, we rely on frozen foods to get our nutrients.
What has been your best meal so far? Worst?
Worst? There was a spicy Velveeta soup that wasn't the best.
Best? There was a pistachio and cherry semifreddo that made the baker for dessert that lingers in my memory (we don't have real ice cream), so that was a very pleasant thing. I scooped extra bowls of it and kept it in my mini-freezer for weeks as I savored it. There was also a lemongrass-marinated pan-fried chicken that I couldn't get enough of.
Food is served buffet style, and there is usually a good variety. It looks a lot like a cafeteria and operates the same way.
We have a Sunday brunch that is truly a highlight. Most of the community has Sundays off, so it is also a very big social thing to go to brunch. The variety that the kitchen comes out with is amazing.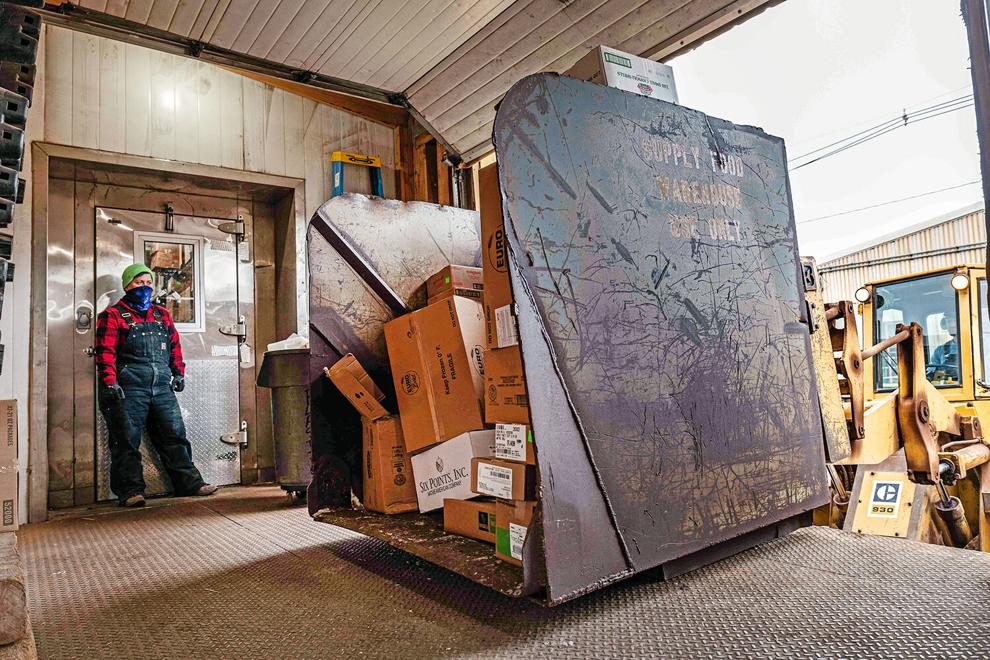 We read that There are strict laws governing food Importation, waste management and environmental conservation. Can you please explain what that means for you?
Nothing remains on the continent. All waste is sorted and then shipped back to the mainland US to be processed. I mean EVERYTHING, down to the human waste.
Food waste, landfill and recycling are the three main separations that we deal with in the galley. We self-govern pretty well and try not to mix them up. They all end up being processed differently and sorted for different purposes.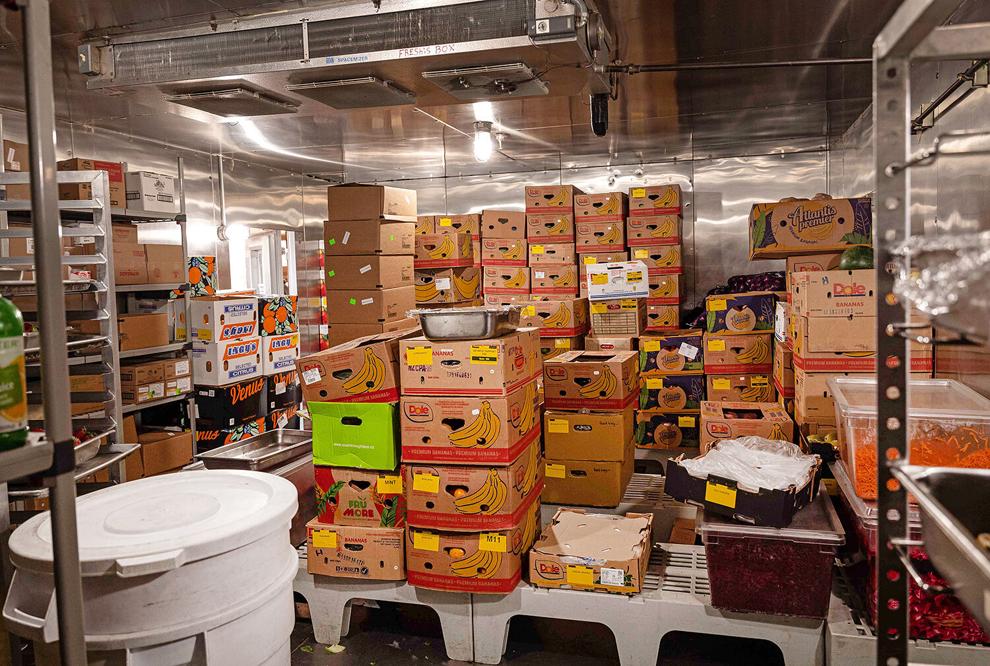 With a project like this, what should readers take away about limited food resources?
In the US, we throw out about 40% of the food. This is tremendous. We need to use our ingredients better and take only what you need.
Utilize ingredients as best you can. And use your best judgment when discarding food.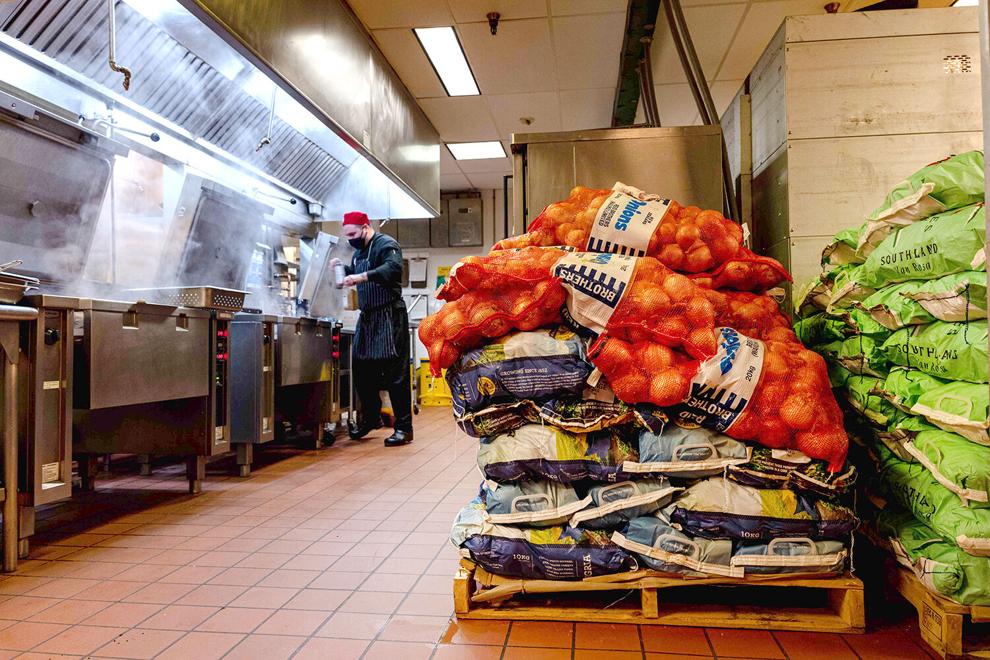 What are the biggest things you do've learned – if anything – about how food is distributed in the US?
It is a laborious, lumbering system. Our food on the carbon footprint is enormous. Eat local. Or even better, grow your own if you can. The reward is worth it.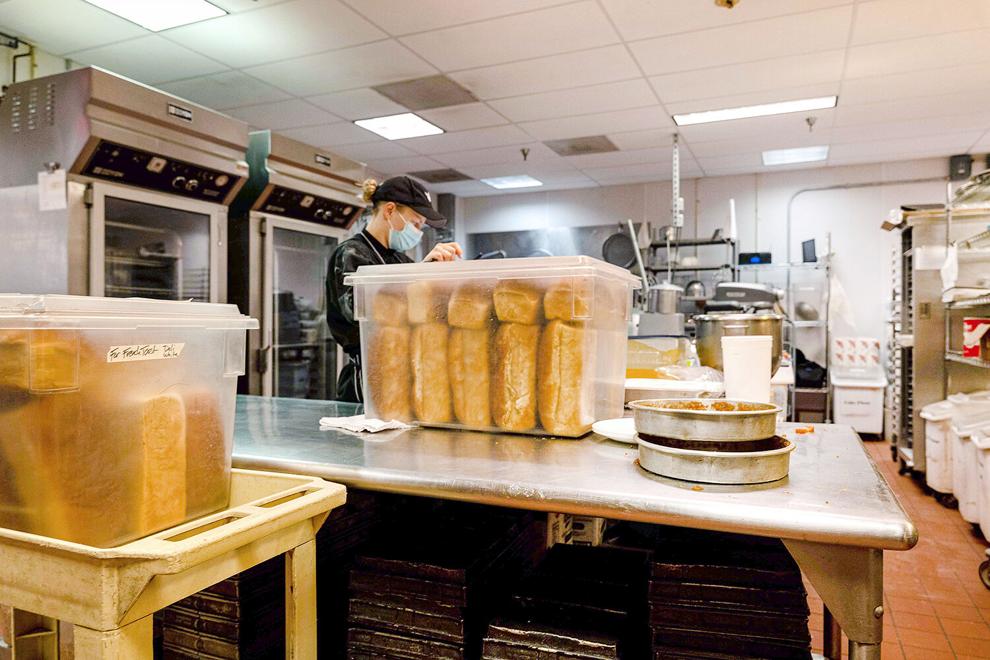 How can we do our part in limiting food waste?
I think we need to utilize leftovers, take only what you need and start eating those leafy greens that are probably going to die in the bottom of your crisper.
The cooks do a tremendous job of utilizing leftovers and reusing products and providing a "Grab-and-Go" fridge in the galley that is accessible 24 hours a day. This has ready-to-eat leftovers, desserts and pizza, so you can take some food if you miss something or are headed out into the field.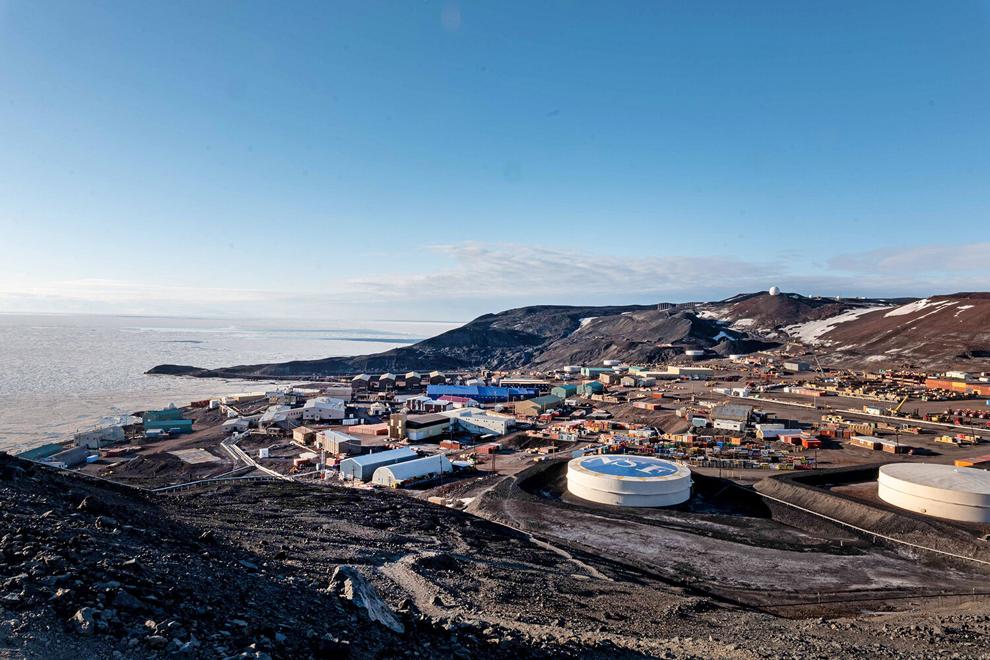 Lastly, can you please explain the seasons in Antarctica? It's April. What season is it now?
There is a summer and a winter as far as I can tell. The primary distinction is that the sun does not set during summer, and the sun does not come up during winter.
Temperatures are higher in the summer. I believe they had 40˚F days here this past summer, which was referred to as balmy…
We are headed into winter, and the sun has started setting. We have dusk now. So it will be perpetual night until, I think, August.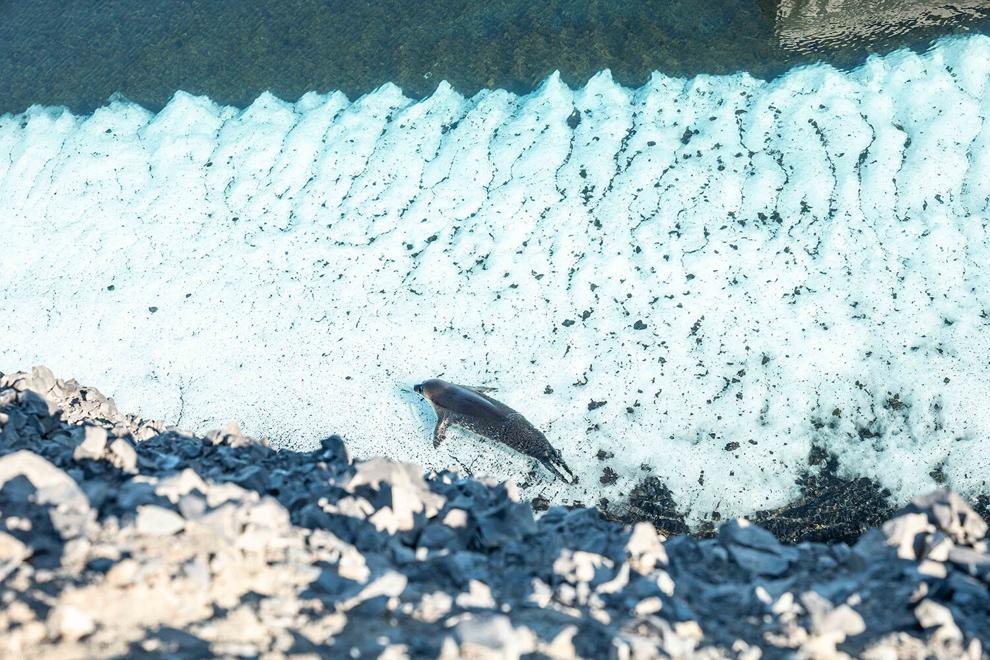 Most importantly, what do you want the world to know about Antarctica?
This is a beautiful place, even in its severity. And it is really cold.
Seemingly dead and frozen, but below the surface, the water is teeming with life: seals, penguins, whales even the bacteria and smaller organisms that thrive here.
General Chat Chat Lounge